Revenue and Customs boss says he need not apologise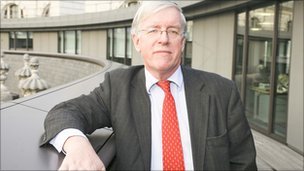 The UK's top tax man has refused to apologise after taking the wrong amount of tax from six million people, in this audio clip Dave Hartnett, Permanent Secretary at Her Majesty's Revenue and Customs (HMRC), tells a BBC reporter that he feels that there has been no mistake and that HMRC has nothing to apologise for, audio clip below. This attitude is endemic throughout HMRC: never being wrong means you never have to say you are sorry!
Read the whole article on the BBC website by clicking here.