A new look for the e-book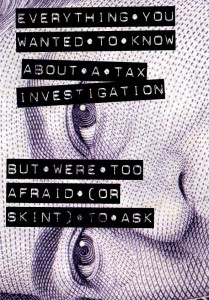 Every year the Everything You Wanted to Know About Tax Investigation But Were Too Afraid (or Skint) To Ask eBook gets a total update and  is fact-checked too. We are now working on the fifth edition and I'm happy to say that it's looking very good.
Everybody buying the current ebook will get the opportunity to have the updated book too – for free – but for the moment take a peek at the new cover, what do you think? Click here to leave a comment.